Turkey triumph
(article, Diane Morgan)

primary-image, l
p(blue). Culinate editor's note: We asked [/author/DianeMorgan "Diane Morgan,"] the doyenne of Thanksgiving, to give us eight ideas for maximizing fun — and minimizing stress — on the big day. 

p(blue). The author of the just-released The New Thanksgiving Table, and of 2001's The Thanksgiving Table, Morgan has made Thanksgiving dinner dozens of times — even in the middle of summer. If anyone  knows how to make the most of this holiday, it's she. 

[[ignore.

p(blue). And book lovers, here's some good news for you: In collaboration with Chronicle Books, we're giving away three copies of The New Thanksgiving Table._ To enter to win, add your own Thanksgiving-day tip to the comments section below — whether you're cooking or not — and on Friday, November 13, at noon PST, we'll pick three at random to win the book. Good luck! 

]]

p(blue). Here are Morgan's eight turkey-day suggestions.

[[list(culinate8).

#(clear n1). Take your bird seriously. Order your turkey early! This way, you'll get the type of bird you want — organic, natural, free range, heritage, from a local farm, etc.

#(clear n2). Make a list, check it twice. I'm a big fan of making lists. Make a big grocery list and buy your staples in advance. The perishables will have to wait and be purchased close to Thanksgiving day, but shop now for pantry staples such as chicken broth, olive oil, flour, and spices.

#(clear n3). Get all hands on deck. Whether you're incredibly experienced or a novice, holiday dinners mean ratcheting it up. I can't speak enough about the benefit of many hands. You need to create a menu and pass out assignments. Of course, don't ask someone who doesn't bake to make a pie. And if everyone is tired of Aunt Sue's creamed spinach, give her something else to do.

#(clear n4). The table doesn't set itself. Set the table a day in advance. It takes longer than you think. If you are planning a buffet, set all the empty platters in place so you can visualize where all the food is going to be placed. Set out serving utensils and make sure you have enough; if not, call your family and friends and borrow what you need.

#(clear n5). [%image reference-image float=right width=350 caption="The Thanksgiving dessert course."] Summon your inner stylist. As for fashioning a holiday table, I like a rustic autumnal look and have been known to make a table runner out of natural burlap and napkin rings out of strips of rolled corrugated cardboard tied with raffia — it's creative cheapness that looks great.

#(clear n6). Organize tasks. Study all the recipes and if, for instance, onions are required for more than one dish, chop all that you'll need at one time. Another time-saver is to invest in oven-to–table baking dishes. Then, to eliminate the passing of platters at the holiday table, set up a buffet. Guests can go back for seconds and there are fewer dishes to wash.

#(clear n7). Keep it jovial. Make the day of cooking fun! Last Thanksgiving, there were four of us in the kitchen chopping away while watching '"The

#(clear n8). Don't sweat the timing. Disregard the whole idea that everything has to be timed perfectly. The turkey needs to rest 30 minutes before it's carved, leaving plenty of time to finish up things. Side dishes can go back into the oven to reheat, and mashed potatoes can be made two hours ahead, then topped with an extra pat of butter and warmed in the microwave.

]]

p(bio). Diane Morgan is an author and cooking instructor who makes her home in Portland, Oregon. You can find her online — along with recipes, cooking videos, and commentary — at dianemorgancooks.com.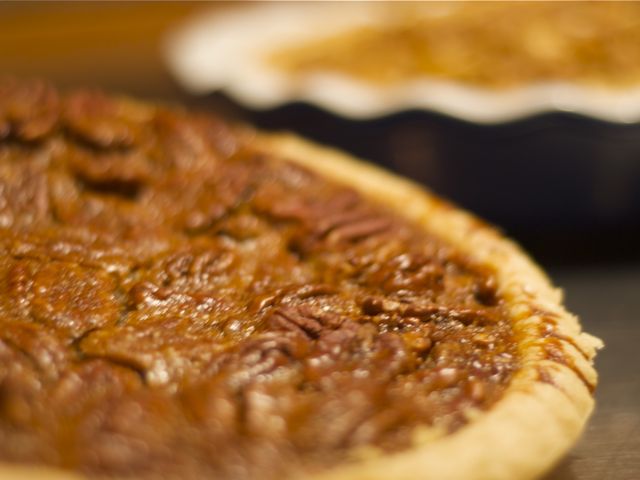 reference-image, l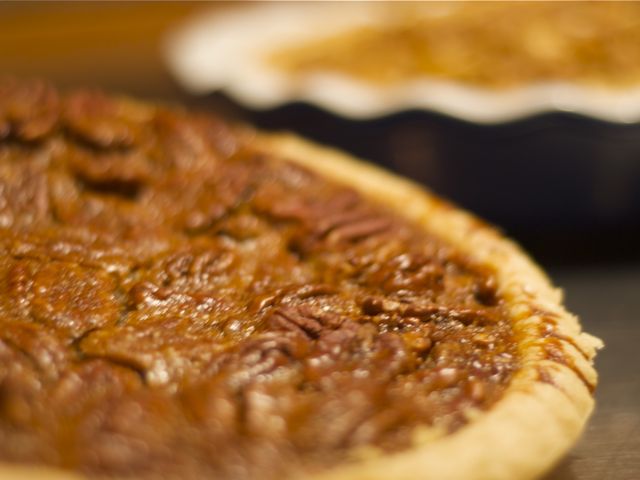 feature-image, l