Is real cooking a lost art?
(article, Linda Ziedrich)
[%pageBreakSettings nobreak=true]

After the first edition of [/books/collections/allbooks/The+Joy+of+Pickling "my pickling book"] was published in 1998, many readers wrote me about the pickles they loved; their letters usually included handwritten recipes. 

Since the recent publication of the second edition, not only do the fan letters come mostly by email, but the content has changed. Readers now ask me for detailed technical information, especially concerning food-poisoning risks. They want recommendations for pH meters and salinometers. They expect home pickling to be scary, dangerous, and hard. 

In The Lost Art of Real Cooking, Ken Albala and Rosanna Nafziger tell nervous novice cooks to lighten up. We can make basic foods just as our ancestors did, without fancy gadgets, tediously overwritten recipes, or degrees in microbiology. 

"Have no fear," they assure us. "Whether you were raised on boxed mac 'n' cheese or suckled by a vending machine, you can learn to fend for yourself in the kitchen."

But the authors' purpose isn't to teach us the art of simple cooking. In fact, Albala and Nafziger take on far more — and far bigger — culinary challenges than your great-great-grandmother ever did. 

They are masters of the how-to. How to make jam and marmalade. How to make mayonnaise and gazpacho, without the aid of a blender. How to cure your own olives. How to make Italian pasta, buckwheat noodles, tender pastry, and strudel dough so thin you can see through it. How to make challah, sprouted grain bread, and bread from wild yeast. How to make not only tortillas, but also the "nixtamalized" masa meal that's the basis of all corn tortillas.

How to render fat, roast meat on a spit, and make a pork pie. How to make pastrami, jerky, salami, and brined, smoked ham. How to make chicken stock, duck confit, and chicken, goose, or duck pâté. How to make cultured butter, crème fraîche, yogurt, ghee, and several kinds of cheese. How to produce your own malt (sprouted and dried grain) and make it into beer. 

The authors even give complex instructions for culturing koji, the grain mold used to make sake, before explaining how to use it to make pickles and miso.

[%image feature-image float=right width=400 caption="Brined shredded beets from the book, alongside brined cucumber pickles."]

This eclectic mix of topics reflects the authors' diverse experiences. The -K or -R after each entry tells you who wrote what — Ken, or Rosanna.

Albala, a professor at the University of the Pacific, teaches courses on the history of food and has written books on medieval and Renaissance cookery. He can't resist including a recipe for sweetened spiced wine from the ancient Roman writer Apicius (it calls for mastic) along with some medieval favorites: rabbit "smeared" in a pipkin, a roast assembled from two boned chickens that looks like one bird with four wings, almond milk, and real almond butter (not ground nuts, but the separated fat of almond milk). Albala also draws on his Sephardic Jewish heritage — for example, with his pastel of broccoli rabe. 

According to Nafziger's bio in the book, she grew up Mennonite on a West Virginia mountain, working in a family orchard and selling pies at market. Her pie- and doughnut-making techniques have clearly evolved through long experience.

With two distinct voices and dozens of topics, you might guess that The Lost Art reads like an encyclopedia. In fact, it's short (only 233 pages) and entertaining enough to read from cover to cover. Here's Albala on the topic of garden snails: "If you think of them gastronomically as a cross between a mushroom and shellfish, the possibilities are endless."

Occasionally the authors are a little vague; for instance, the section on lupins doesn't say where to find these legume seeds: 

bq. "Lupins, although a bean, are similar to olives aesthetically, and are equally good with breakfast. The trick is first to soak them overnight until rehydrated, then boil them for a few hours like any bean. They will not soften. Then soak them again, changing the water every day for several weeks until the bitterness is gone. It's a very long, slow, and tedious process. I have heard of people leaving them in the tub under the running faucet, which I guess replicates a running stream. After that they are brined just like olives, again with whatever herbs you like, but remember, they are always eaten cold as a snack. There is no way to cook them to softness like other beans. Store these in a jar covered in brine in the fridge; they will keep indefinitely."

In some cases, it's clear that the authors have tried a method only once. But, Dear Gentle Reader (as the introduction is titled), you will at least gain from this book a clear notion of how various basic foods are made, and you will probably glean enough information for your own initial experiments. After that, you might consult a book fully dedicated to the topic that interests you, whether it's pickling, bread-making, meat-curing, or cheese-making. A few such books are listed in the bibliography.

Even if you're a lifelong do-it-yourselfer, you can find useful tips in The Lost Art. I've already adopted Albala's idea of steaming French bread by throwing a handful of ice cubes into the oven (it's easier and more fun than using a water pan or mister). I may try Nafziger's pecan pie with maple syrup instead of corn syrup. And I will definitely make a batch of her Pennsylvania German potato doughnuts.

p(bio). [/author/Linda_Ziedrich "Linda Ziedrich"] has written several cookbooks. She keeps a large organic garden on her family homestead east of Albany, Oregon.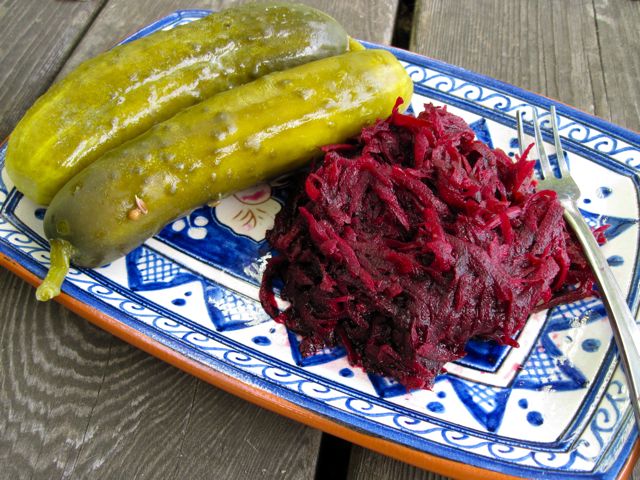 feature-image, l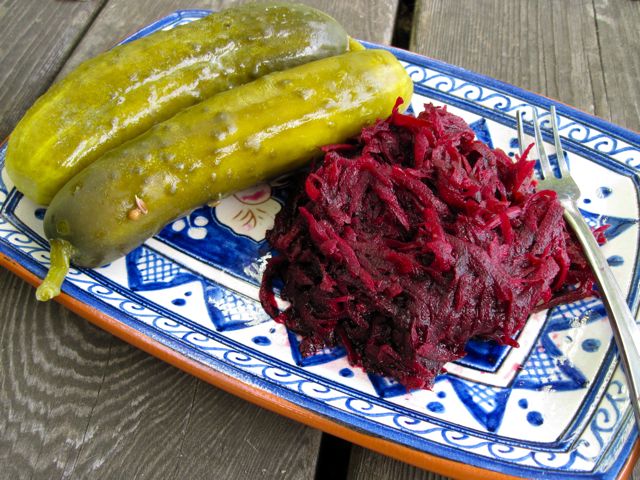 featurette-image, l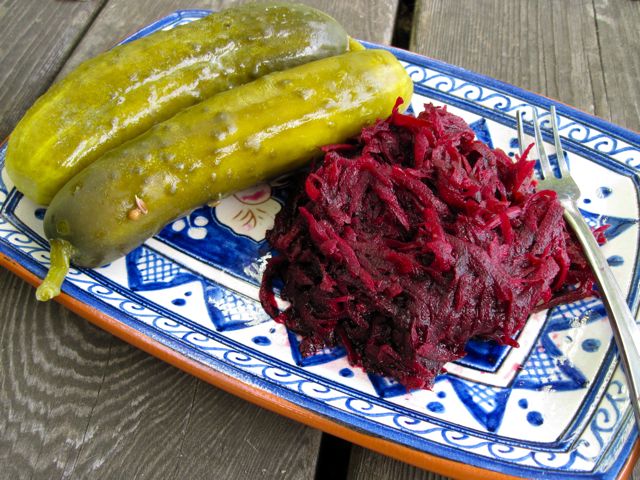 promo-image, l

reference-image, l