Cochon 555 is what I'm doing next Sunday
(post, Kim Carlson)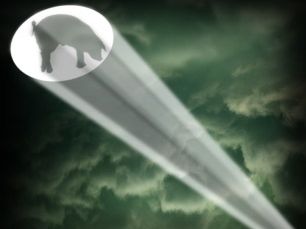 primary-image, l
"5 Pigs, 5 Chefs, 5 Winemakers"

It's a benefit for a great cause — Raphael House — but it's also going to be amazing food. Here's the press info — I hope you can join in.

WHAT: 
A group of top Portland, Oregon, chefs will each prepare a heritage breed hog from head to toe for this competition. Cochon 555 is the only national chef competition promoting heritage pigs and breed diversity. Guests and professional judges will determine a winner based on creative, classic preparation and overall best flavor. The winner will be crowned the "Prince of Porc." In addition, five family-owned
wineries will showcase their wines.

The event is a public event and friendly competition between 5 chefs, each armed with a 75-lb. heritage pig raised in Oregon. All chefs receive a pig up to one week before the event. Chefs can roast, smoke,
cure, grill, marinate, braise, crisp as anyway they see fit prior to arriving to the 250-person stand-up reception.

WHO: 
Taste Network presents
Vitaly Paley, Paley's Place
John Gorham, Toro Bravo
Gabriel Rucker, Le Pigeon
Alex Bourgidu, Porta Restaurant
Tommy Habetz, Bunk Sandwiches

Wineries: Soter Vineyards, Elk Cove, Cristom Vineyards, Lange Estate Winery, Sokol Blosser Winery.

VIP room: A few select individuals will be able to attend the hospitality room provided by Taste Network featuring the reserve wines of Van Duzer, cuisine of Heathman Restaurant & Bar Culinary Director Philippe Boulot, artisan cheeses from Steve's Cheese, pig spirited cocktails and the opportunity to meet the chefs, judges, and winemakers.

WHEN: 
Sunday, March 1, 6 p.m.  (National Pig Day)
Chef and Judges Reception 4:30 p.m. photo opportunity

WHERE: 
Ecotrust
721 NW Ninth Avenue

WHY: 
To benefit Raphael House, whose mission is to provide a
foundation of hope for a life free from family violence, by working in
the community and offering domestic violence survivors the tools they
need to build violence-free lives.

HOW: 
The cost is $125 per person and the event is open to the public. Tickets and more information available here.  Advance ticket purchase required (industry discount available).