The River Cottage Meat Book
(article, Hugh Fearnley-Whittingstall)
[%adInjectionSettings noInject=true]

h3. From the introduction: "My Meat Manifesto"

Think about the meat that you eat. Is it good enough? Good enough to bring you pleasure every time you eat it? Could it, should it, be better? Are you among the millions of consumers putting pressure on farmers to produce mountains of cheap meat of dubious quality, by dubious means? Perhaps it would make sense to spend a little more on it, a little less often. Or to buy cheaper cuts of better meat.

[[block(sidebar).
h1. About the book and author

First published in the U.K. in 2004, The River Cottage Meat Book is part reference book, part trad-Brit cookbook, part encyclopedia, and all manifesto. Hugh Fearnley-Whittingstall, who runs a 60-acre farm in southern England, is a meat missionary who wants everyone — not just carnivores — to care about meat from cradle to table.
 
Excerpt reprinted with permission of Ten Speed Press (2007).

]]

Think about the animals from which the meat that you eat comes. Are you at all concerned about how they have been treated? Have they lived well? Have they been fed on safe, appropriate foods? Have they been cared for by someone who respects them and enjoys their contact with them? Are you sure? Perhaps it's time to find out a bit more about where the meat you eat comes from. Or to change to a source that can reassure you about these points.

Where do you get your meat? Might there be a different way of buying meat that works well for you, that could guarantee better quality and give you a cleaner conscience? Could you shop locally, buying direct from the people who actually farm the animals that produce the meat? Or could you use a butcher who can tell you where all his or her meat comes from and get special things for you when you want them?

Think about the way you cook meat. Do you respect it? Do you do it justice? Would you like to understand a little more (or even a lot more) about what happens when you cook a roast or a bird in a very hot oven, or when you simmer meat slowly, for hours, with subtle flavors? To discover the remarkable difference that resting roast meat, for 15 minutes or more, before carving it will make to its texture, and therefore its taste? A few small adjustments to your cooking habits could bring big benefits.

[%image promo-image float=right width=400 caption="How well do you know the food you eat?" credit="Photo: iStockphoto/lesliejmorris"]

Are you adventurous with meat? Do you explore the different tastes and textures of the various cuts, particularly the cheaper cuts, and of offal? Could you save money and eat better by doing so? There may be all kinds of recipes, not complicated, not expensive, that could breathe new life into your meat cooking and bring more excitement and satisfaction at mealtimes to you, your family, and the friends you like to entertain.

Are you thrifty with meat? That's not the same as stingy. Being creative with leftover meat means getting more from it. If anything, you're making it more generous to you and, in so doing, paying greater tribute to the animal that has died to provide it.

Finally, if you accept that there is any moral content at all in the way we treat animals, then you must accept that there is a moral dimension in your dealings with meat. Please think about it, don't shirk it.

Also on Culinate: A review of a book about cooking meat and Matthew Amster-Burton's column on aged beef.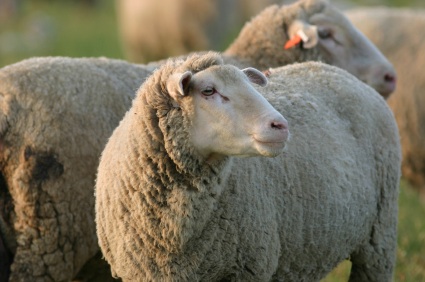 promo-image, l

feature-image, l

reference-image, l

featurette-image, l