Top | Williamsburg Farmers Market — Blog
Children's Day at the Market October 19
(post, Williamsburg Farmers Market)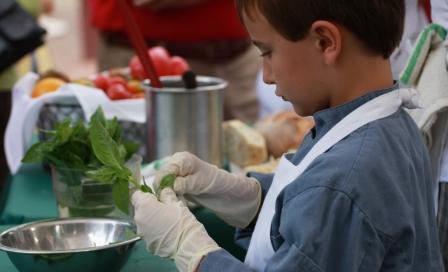 primary-image, l
Williamsburg Farmers Market 
402 W Duke of Gloucester St. in Merchants Square 

Saturday, October 19, 2013 
8:00 a.m. – 12:00 p.m.

 
The Williamsburg Farmers Market celebrates Children's Day at the Market.  Over 30 vendors will sell meat, seafood, produce, peanuts, cheese, baked goods and cut flowers at the Williamsburg Farmers Market.  SHIP will be at the Chefs Tent and will have a scavenger hunt as well as fun physical activities to earn Fresh Bucks!  The Master Gardeners exhibit will feature composting. The Williamsburg Fire Department will have a fire safety display.  The Yorktown Masonic Lodge will be at the Market with ChildID.  The W&M Anthropology Collective will have a hands-on exhibit about Archaeology Month.  The market accepts SNAP/EBT, credit cards, and W&M Express.  Check www.williamsburgfarmersmarket.com for available products and produce.