Top | Williamsburg Farmers Market — Blog
Music, Chefs, Exhibits and more at the Williamsburg Farmers Market Saturday July 14
(post, Williamsburg Farmers Market)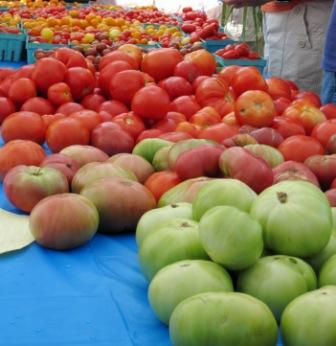 primary-image, l
Williamsburg Farmers Market 
402 W Duke of Gloucester St. in Merchants Square 

Saturday, July 14, 2012
8:00 a.m. – 12:00 p.m.

40 vendors will sell local wine, produce, fruits, meats and prepared foods at the Williamsburg Farmers Market. Louis Vangieri will play and sing from 9:00 am – 11:00 am. Sentara Medical Center will have a presentation at the Chefs Tent at 9:30 am and 10:30 am.  Master Gardeners will answer gardening questions. Signed anniversary posters will be for sale. A drawing will be held for a gift from a market vendor.