The Tin House Martini
(recipe, Michelle Wildgen)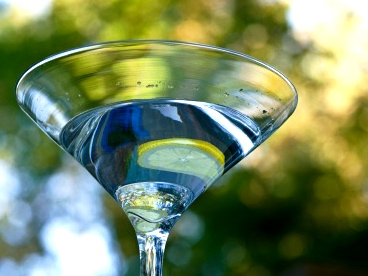 primary-image, l
Introduction
The flavors of olive and Pernod commingle so deliciously that at least one of the olives should be consumed after the drink is finished. You see, sometimes consolation can be found at the bottom of a martini glass.
Ingredients
½ oz. Pernod or absinthe
2 eyedropperfuls Cinzano dry vermouth
4 to 4½ oz. Tanqueray gin
Ice
3 small or 2 large cocktail olives
Steps
Pour the Pernod into a cocktail shaker and swirl until it coats the inside of the shaker; pour off any excess.
Splash the Cinzano into the bottom of the shaker and again swirl it about, then pour off the excess.
Pour the gin into the shaker, add ice, and with a ridiculously long-handled silver mixing spoon, stir exactly 20 times.
Pour the drink into a very well-chilled martini glass, then add the olives.