Top | Williamsburg Farmers Market — Blog
Williamsburg Farmers Market Opens for 10th Season
(post, Williamsburg Farmers Market)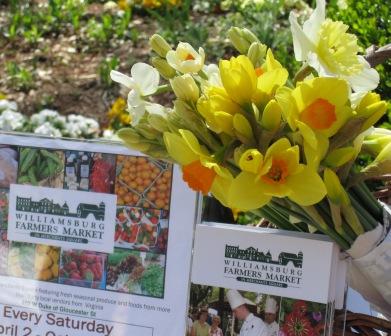 primary-image, l
Saturday, March 31, 2012
8:00 a.m. – 12:00 p.m.

The Williamsburg Farmers Market launches its tenth season with over 30 vendors. The farmers and vendors expand to both sides of Henry St filling Merchant Square with a variety of producers selling potted plants, forced bulbs, crabmeat, artisan chocolate, cheeses, meats, honey, and baked goods. Live music will be provided by So'lach, enchanting listeners with Celtic and folk music.