Washington
(text, Culinate staff)
h4(cleft). Chocolate

[%image chocolate float=left width=150] Seattle may be best-known for all the coffee pouring out its doors (you've heard of Starbucks?), but it's also home to some serious chocolatiers, including Fran's Chocolates and Theo Chocolate.

h4(clear). Handmade candy 

[%image reference-image float=left width=150] Made from a decades-old recipe, soft peanut-butter brittle from Bruttles (the name is a combination of "butter" and "brittle") is a regional treat in the Inland Empire.

h4(clear). Cheese

[%image guy float=left width=150] The chalky-yet-creamy cheese known as Cougar Gold is aged for at least a year by the Washington State University Creamery. Its main quirk? It comes in an enormous 30-ounce tin — great for apres-ski parties and large bashes. The creamery also makes cheddars and flavored cheeses.

h4(clear).

block(clear green). Have a favorite regional specialty from Washington? Share it in the comments section below.

reference-image, l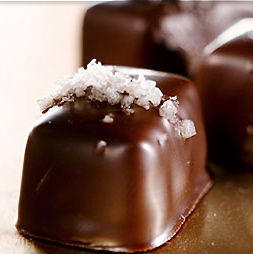 chocolate, l

guy, l