Chili Lime Butter Grilled Corn
(recipe, Bluebird Farmers Market & CSA)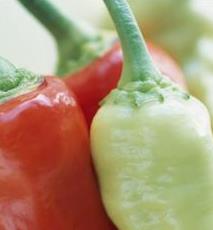 primary-image, l
Introduction
Thank you for supporting Georgia's fine farmers. This week's recipe is another excellent way to cook summer sweet corn--on the BBQ grill. Follow our adapted recipe for Chili Lime Butter BBQ Corn. Copy & paste the following link to Jamie Oliver's podcast video in a new window to watch simple steps for grilling corn on the cob: http://www.youtube.com/watch?v=O06gM0XFOos A summer grilling season recipe idea using farm fresh sweet corn in your Bluebird CSA farm box. http://www.bluebirdcsa.com
Ingredients
8 ears fresh corn, in husks
Seasonings:
4 Tbsp. butter
1 tsp. ground chipotle or regular chili powder
Juice of 1 lime
½ tsp. grated lime peel
½ tsp. minced purple or green jalapeno
½ tsp. minced red cayenne pepper (remove seeds for mild)
Sea salt, to taste
Freshly ground black pepper, to taste
Garnish: lime wedges for squeezing
Steps
How to prepare Chili Lime Butter: Place butter in a small bowl, add chili powder, lime juice, lime peel. minced jalapeño, cayenne, black pepper and salt.
Mix well.
Grilling Steps: While your barbecue grill is heating, put corn in husk in bowl, cover with water to soak.
When the grill is hot, drain corn shaking off excess water.
Keeping the husks on, place corn on cooler side of grill, cover and cook for about 20 minutes.
The corn husks will allow the kernels inside to steam and smoke.
Husks will be blackened – with a smoky sweet aroma. Using tongs, peel back husks and transfer corn to the hotter side of grill-- lid open. Corn husks will start to burn off – turn for 5 to 10 min. until lightly charred.
When you are happy with the corn: Remove from grill and cut off tip.
Place your Chili Lime Butter onto platter and use tongs to place the cobs in butter
Roll corn in Chili Lime Butter until coated
Serve with a lime wedge for squeezing
Quick cook option: Place corn (in husk) on a plate and microwave for 5 minutes (2½ min. per side). When ready to grill, remove husks and grill over a med-high for 2 minutes per side.