Coffee and Cake
(book, Rick Rodgers)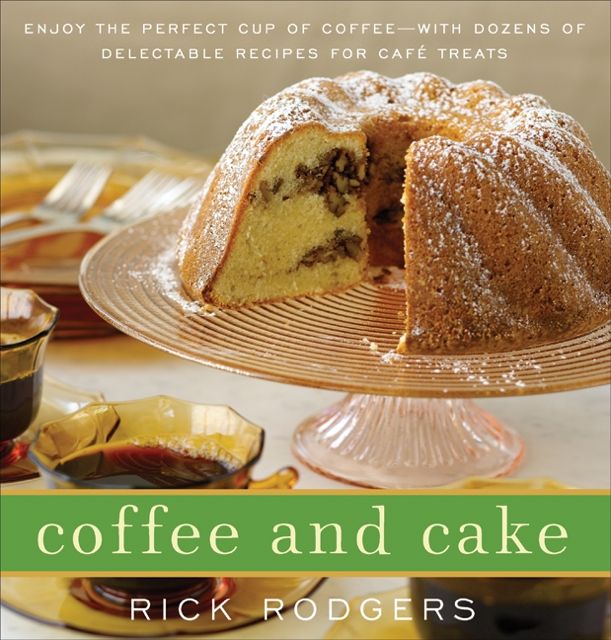 primary-image, l
h4. From the publisher

What better way to welcome friends and family than with a steaming cup of coffee and some delectable cake?

In Coffee and Cake, acclaimed cookbook author Rick Rodgers presents dozens of recipe pairings for these classic and inseparable components. Rodgers starts with coffee, teaching the basics, from choosing the perfect beans to brewing a fabulous cup or pot. And he offers a selection of delicious international treats, both hot and iced, that can be whipped up at home — from Spiced Mocha and Thai Iced Coffee to a Coffee Frappe and even an Espresso Martini.

Rodgers then provides an array of recipes for delicious cakes designed to be savored with coffee, whether it's for a special after-dinner dessert or a get-together with family, neighbors, or friends. Whip up a simple and rustic treat like Apple-Cranberry Ginger Loaf for a coffee klatsch. Indulge the young and the young at heart with Peanut Butter Cupcakes with Milk Chocolate Ganache. Here, too, are American-style cakes sure to bring back wonderful childhood memories, including Angel Food Cake with Coffee Cream, as well as Chocolate-Strawberry Sachertorte and more elaborate creations worthy of a European café.

So make that next cup special—serve up a wonderful helping from Coffee and Cake.
Peach Kuchen