Cilantro Chutney
(post, Melissa Hamidi)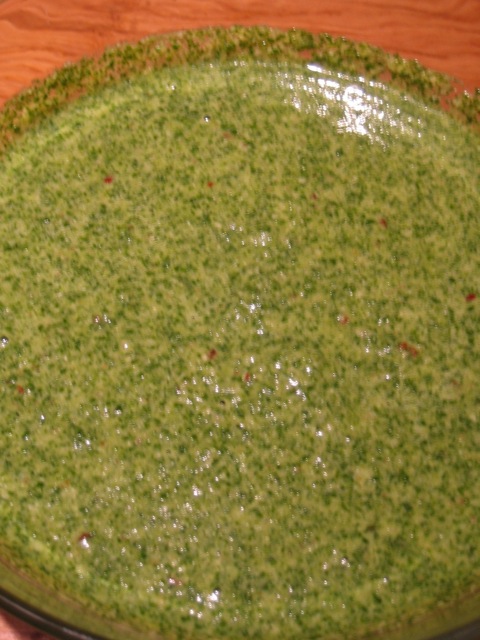 primary-image, l
Chutney's are a wonderful part of the dining experience in Afghan culture. The range from the very spicy, to the very spicy, and accompany most dishes which are composed of rice and meat. I have learned to politely say "no thank you," to the ones that have little red peppers in them.  Beware.

This recipe however is for all of us who enjoy a little spice with our chutney. It has a beautiful texture, and can be enjoyed with so many other dishes. I encourage you to give it a try and let us send us your comments.

Begin by roughly chopping 2 cups of cilantro leaves, and place in a small mixer. To this, add 6 cloves of garlic, 1/4 cup of walnuts, 1 Tbsp. of salt, 1 tsp. of crushed red pepper, 1 cup of white wine vinegar, 1 cup of arugula, 1/2 green chile, and 1 Tbsp. of sugar. Give it a whirl, then taste.  If the vinegar is too strong, or the consistency is not to your preference, you may add more walnuts, and arugula. I like chutney on the thicker side, and this works well.

Chutney will make a great companion with breads, rice, and meat dishes. We hope you will enjoy!