corned beef the easy way
(recipe, Sarah Gilbert)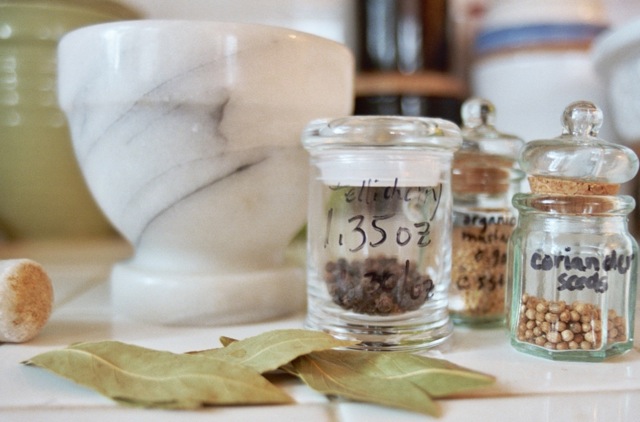 primary-image, l
Introduction
no one had brisket. but one vendor was selling rump roast, buy one, get one free. I could hardly pass that up at $6.50 a pound for grass-fed beef. so I picked out two, spent my last dollars, and came home to face my recipes in sorrow. they all were serious: brisket. oh well. I took a deep breath, got out my mortar and pestle, and ignored them while I mushed. 5 days later, I took a huge hunk of delicious meat out of the oven and my children and husband attacked it. 'defrost that other roast, won't you?' I asked my husband and sliced the rest of the cooked one before me. In the morning, it was gone, and I started another.
Ingredients
1 three- to four-pound brisket or rump roast
2 Tbsp. sea salt
7 to 8 bay leaves
1 oz. coriander seeds
½ oz. peppercorns
1 oz. mustard seeds
¼ cup maple syrup
Steps
In a mortar and pestle, grind the spices to a fine powder.
Drain the beef of its juices.
Rub all over with the salt, using your fingertips and rubbing well.
Rub all over with the spice mixture, re-applying until all the spices have been used.
Cover tightly and refrigerate for four days, turning the roast over in the curing pan once.
Place the beef in a roasting pan and drizzle with the maple syrup.
Turn the oven to 300 degrees and cook for 2½ - 3½ hours, more for a larger cut of meat.
Remove, slice thinly, and eat as much as you can before your family sees what you've done.